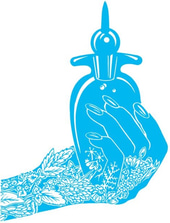 Further advice and aftercare will be given at your appointment as indicated.
For your safety
Please advise us of any medical history or general health conditions or medication that may be relevant to your treatments. Very few treatments are excluded, a lot of the time treatments can be adapted to your needs or GP consent obtained.
Massage & Body Treatments
Plan to relax after your treatment and drink plenty of water. Avoid alcohol before and after treatment. Wear comfortable clothing & perhaps an extra layer for after your treatment (so you stay warm).
Waxing
Please avoid using moisuriser or oil on the area to be waxed on the day of treatment. For warm wax treatments please ensure the hair to be waxed is a minimum of around 7mm – 10mm so that the wax will take to the hair effectively (this is normally around 2 weeks post shaving growth for most ladies or 4-6 weeks post waxing). Take extra care of the waxed area, especially within the first 24 hours. Sunbathing, sunbed treatments and very hot baths (pre and post waxing) are not recommended. Avoid friction from nylon material or tight clothing and using perfumed body lotions or creams.
We recommend using the Outback Organics Bodycare Antiseptic Lotion, it contains 5% Tea Tree oil, and we apply this after your treatment. After 48 hours you may recommence regular exfoliation and moisturising.
Electrolysis
A good programme of hygienic home care is recommended, taking extra care for the first 24-36 hours. A soothing antibacterial lotion is applied to the treated area and this should be left for 24 hours. Further applications can be made if required. After the initial healing period, use a good moisturiser and massage the area. The skin should be left for a sufficient period of time before any make up is applied and avoid exposing the treated area to U.V.A. Ideally re-growth should be left and not plucked. Any strong noticeable hairs can be cut with scissors. If you use a product to bleach the downy growth, it should not be applied for at least 48 hours before or after treatment.
Eyelash/Eyebrow Tinting & Lash Lift
If you have not had these treatments before please ask for your complimentary patch test (at least 24 hours prior to treatment). Avoid waterproof mascara prior to treatment as this can affect the tint.