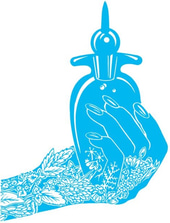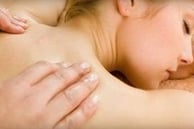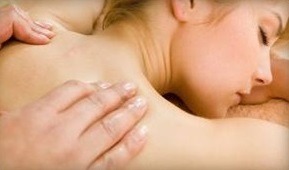 Oncology Light Touch Massage
~
Caring for Clients with Cancer...
...helping those living with or beyond cancer to combat the side-effects and after-effects of treatment.
Oncology Light Touch Massage is an adapted massage treatment which is modified to each client's needs and the specific ways cancer or cancer treatments have affected you and your body. Adjustments may include session length, areas treated, pressure of massage strokes and alternate positioning (i.e. maybe you are uncomfortable lying on your stomach or back), working to make the massage the most beneficial it can be. We have had specific training and are insured for working with those affected by cancer, whether when first diagnosed, during cancer treatments, on the road to recovery or in remission.
We ask you to book in for a 15 minute consultation prior to booking your first treatment when we can discuss your specific needs (and ask general questions about health, lifestyle, medical history). We will explain the treatment and consent will be taken before proceeding with treatment.
Massage Therapy can play a supportive role in your care and may help you to:
• sleep better
• relax and cope with anxiety
• ease aches and pains
• relieve headaches
• reduce nausea
• increase energy levels
• care for yourself
• support the management of treatment side effects
• develop a sense of wellbeing.
Treatment Prices
15 minute consultation - £10 (redeemable off your first treatment)
up to 30 minute treatment / massage - £30.00
up to 60 minute treatment / massage - £60.00

Oncology massage is the branch of massage therapy that is specifically dedicated towards cancer patients. It is a way of providing extra care to cancer patients on their journey back to good health. Research has shown that cancer patients do in fact benefit from the therapeutic effects of massage therapy. Oncology massage can also be applied to the patient during any stage of their cancer treatment, including when first diagnosed or when on the road to recovery.
There appears to be no evidence to suggest that adapted massage carried out by specialist massage therapists is potentially harmful to those going through treatment for cancer. Macmillan have published the following advice, as have Cancer Research UK
'Some people worry that massage could cause cancer cells to spread to other parts of their body. Research has not found any evidence of this...' 1
'Some people worry that having a massage when you have cancer may make the cancer cells travel to other parts of the body. But no research has proved this to be true.' 2
Possible side effects 2 ~ Most people don't have any side effects from having a massage. But you might feel a bit light headed, sleepy, tired or thirsty afterwards. Some people can feel a bit emotional or tearful for a while.
Research into massage and cancer 2 ~ There is no scientific evidence that massage can treat cancer. But it is commonly used to help people feel better, and to reduce some cancer symptoms and treatment side effects.
http://www.macmillan.org.uk/information-and-support/coping/complementary-therapies/complementary-therapies-explained/massage-therapies.html
When you are – or someone you know is – going through the rigours of cancer treatment, you might think that the last thing of any importance is a beauty pampering treatment. But in fact, taking care of yourself and giving yourself a bit of a lift can be a real boost.
Gift Vouchers are available