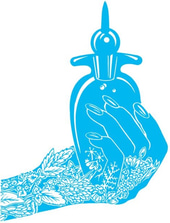 Mail Order for Blossom & May
(also available at the salon and used in our treatments)
Blossom and May is a small and versatile range of Natural Skin Care and Aromatherapy products produced very locally to us. The formulations contain Honey, Herbs, Sweet Almond Oil, Essential Oils and Beeswax. Plus they smell divine.
Despite being of a very high quality, they are very fairly priced, as we buy them directly from the producer. The packaging is simple and you aren't paying an inflated price due to massive advertising campaigns etc.
We are delighted to now be able to offer the Blossom and May range both at the salon and by mail order, just email us with your order and we will send it to you (or give us a call).
The mail order cost is a flat rate £3.50 per order.

Payment can be made by bank transfer, we will advise you of the details when we acknowledge your order (if you are unable to use bacs, we will advise where to send a cheque)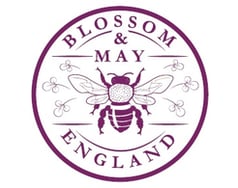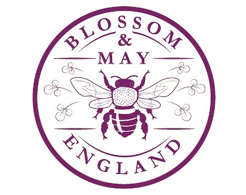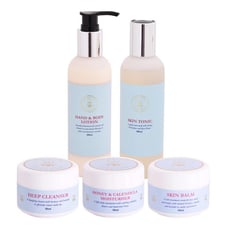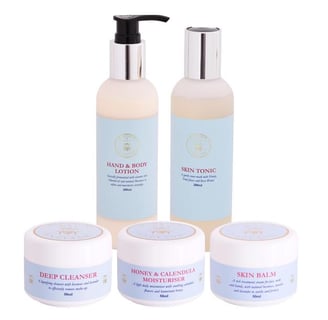 Traditional Beauty Treatments
Experience our range of beauty therapy treatments
Deep cleanser
£9.50 per 50g pot
A liquefying cream that gently and efficiently floats away make-up and daily grime.
Completely safe to use on the eye area. Simply massage on and remove with a warm, damp face flannel or dampened cotton pads or sponges if you prefer. Follow with the toner.
Relieve stress and tension with our relaxing massages
Indulge in our beauty packages for a complete pampering experience
Achieve smooth and hair-free skin with our waxing services