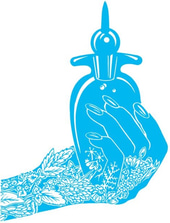 Essential Beauty Privacy Policy
Proceeding to use our website will indicate your acceptance of the following terms and conditions.
We are located at 31 Saxon Crescent, Horsham, West Sussex, RH12 2HX and you can email us at essentialbeauty90@gmail.com.
We take your privacy very seriously and this privacy statement is here to help you understand what we may do with any information you give us about you. This privacy statement only relates to our website and does not extend to your use of the Internet outside of our website or to any websites that are linked to our website.
You can access our website home page and browse our site without disclosing your personal information, but if you do give us your personal details, you are accepting these terms. If you do not agree with this privacy statement, do not give us your details. This privacy statement is part of our terms and conditions. We may need to update this privacy statement from time to time. You should regularly check this page to make sure you have read the most recent version.
At your first visit to the salon you will be asked to complete a consultation form which includes a privacy policy, the main points are set out below.
What information we hold for treatments
In order for Essential Beauty to carry out any treatments we have to ask about your medical history to ensure that it is safe to carry out the treatment. The information we hold is:
• Your contact details • Medical details • Information on the treatment and after notes
This information is not shared or passed on to third parties. If there is a need to share this information i.e. Doctors consent for treatment then we will gain consent and explain why this is necessary. We lawfully hold this information for legitimate reasons which are to ensure we provide to you the best possible treatment and advice.
We are committed to ensuring that your information is secure. In order to prevent unauthorised access or disclosure, we have put in place suitable physical, electronic and managerial procedures to safeguard and secure the information we collect.
How long we keep your information
Information is kept for 7 years from your last treatment in accordance with our insurance policy. Children's information is kept until they are 25 and will be destroyed once this time has passed.
Declaration
You will be asked to sign a declaration at the salon to confirm that to the best of your knowledge, the answers you have given to the consultation form are correct and have not withheld any information that may be relevant to your treatment. Please note it is your responsibility to inform the therapist of your current medical or health conditions and to update this history as necessary, as this is essential to execute appropriate treatment procedures.
Marketing
We would also like to send you occasional information, by email, about the latest news, products and services we offer using the information you have shared with us, but you do not have to agree to this for treatment to go ahead.
You can agree this by ticking the box on the consent form or by using our sign up form on the website (when available). You may withdraw this consent at any time by emailing us at essentialbeautys90@gmail.com, opting out on our email link or by calling us at the salon.
Access to your data
You have the right to request a copy of the personal information we may hold on you. You also have to right at any time to instruct us to correct or update your personal details.
Please contact us if you have any questions about this privacy policy or the information we hold on you, you can do this by email (essentialbeauty90@gmail.com) or post (31 Saxon Crescent, Horsham, West Sussex, RH12 2HX). If you believe we are not handling your data correctly you have a right to make a complaint, this should be sent to us using the above contact details. If you are unhappy with our response you should then contact the ICO (independent commissioner's office), full details of your rights can be found at www.ico.org.uk